Morpheus8 is minimally invasive facial and body fractional remodeling. Morpheus 8 offers an advanced needling procedure. Let us face it, minimally invasive procedures are in demand! InModes Morpheous8 offers innovative technology that treats skin laxity while increasing tone and improving the texture of the skin. RF technology deeply penetrates the skin for increased volume and suppleness with maximum collagen stimulation.
What is Morpheus8?
Morpheus8 is a safe and effective minimally invasive modular RF fractional solution designed for facial and body sub dermal adipose remodeling.
Morpheus8 delivers the deepest fractional treatments available penetrating the subdermal tissue deeply up to 5mm.
The dual hand pieces are designed to treat both the facial area and larger areas of the body.
Morpheious8 stands alone with Burst Mode RF Technology that automatically deploys bipolar FR energy to multi-level treatment depts in a single cycle. The ability to target tissue at three levels in millisecond intervals allows for a significant reduction in treatment time and minimizes skin injury with full body fractional procedures.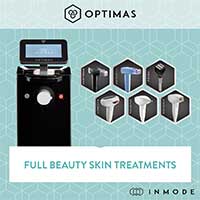 Who is a candidate for Morpheus8?
Any person looking to turn back the clock and minimize the signs of aging. Patients can benefit from skin tightening and toning to areas of the face and neck with this minimally invasive non-surgical procedure. Larger areas of the body can also be tightened, toned, and contoured such as the thighs and abdominal muscles with the large handpiece. The face can be rejuvenated by minimizing fine lines and wrinkles, uneven skin texture and reducing sun damage. Most procedures are 30-60 minutes with minimal discomfort and recovery time.
Benefits of Morpheus8
Nonsurgical
Promotes collagen to tighten and firm skin
Contours and redefines leaving the skin sculpted for a natural look
Treats all skin types
Advanced radio frequency technology
Delivers exceptional tissue and skin collagen remodeling
Fast and deep penetrating technology for large areas
Contouring for both the face and body
Minimizes acne scarring
Fade stretch marks
Reduces wrinkles