Laser Hair Removal
Soprano ICE is the most complete and effect laser hair removal device available today. This device treats all skin tones and hair types resulting in touchably smooth hair free skin.
Soprano ICE- Laser Hair Removal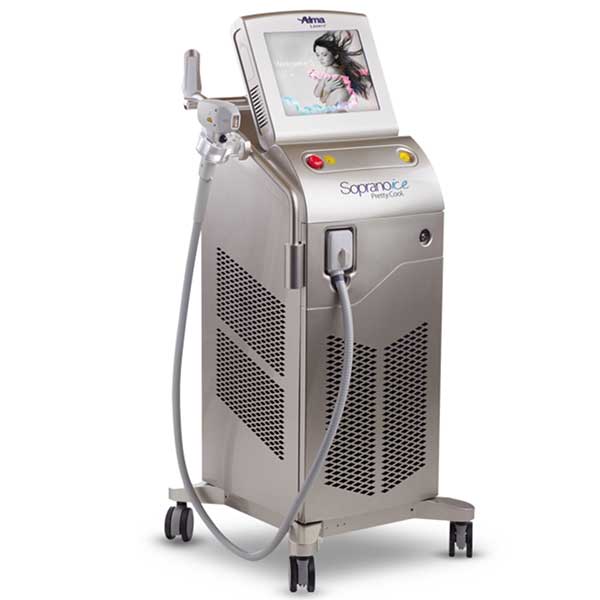 Treatment is virtually painless
Delivers a pulse similar to a massage like sensation
Treats all skin tones and skin types yielding effective results for light and dark skin
Treats course or fine hair
Treatment can be performed anytime of the year, including on tan skin
Treatment sessions are fast. Treats large areas such as full legs or back in under 30 mins.
No downtime
Laser hair removal is one of the most sought after non-invasive aesthetic treatments for women and men alike. More and more people from different ethnic backgrounds seek permanent hair removal, they are looking for a treatment that is effective, fast and comfortable.
Laser hair removal draws patients to your clinic and serves as an excellent stepping-stone for them into the world of Aesthetic Dermatology.
 Our revolutionary laser treats almost any area of the body, including sensitive or hard to reach areas such as the ears, face, and bikini area.
---
Individual results may vary
Photo for illustration purposes only see our actual work
Have Questions About Laser Hair Removal? We're Here To Help: 209-577-3340